An evening dedicated to stories about women
Settle in for an evening of thought-provoking entertainment as the region's best storytellers bring you tales about what it means to be a woman at the start of the 21st century.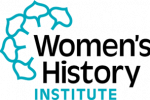 An initiative of Historic Hudson Valley
June 23
Doors open at 7pm, event begins at 8pm
Tickets: $25
Recommended for ages 18+
$2/ticket surcharge for onsite and phone purchase
StoryStage: Defining Women is a Women's History Institute event. The Women's History Institute is a new Historic Hudson Valley initiative designed to illuminate the significant contributions made by women in our region.
The Institute will foster a deeper understanding of the women who shaped the culture and chronicle of the area, including the diverse women who lived and worked on our sites, and offer a contemporary audience the resources necessary to take inspiration from their history.
Directions
GPS address for Philipsburg Manor:
381 N Broadway, Sleepy Hollow, NY
GPS address for overflow lot:
100 Continental St., Sleepy Hollow, NY
Where can I park?
All parking is in the Philipsburg Manor overflow parking lot. Follow signs and use the GPS address. Parking in the overflow lot is FREE, safe, and secure. Handicapped parking is available in the Philipsburg Manor Visitor Center lot for cars displaying a valid handicapped placard or plate.
Is the site wheelchair accessible?
Visitor Center and Site Access
Handicapped parking is available at the Visitor Center as well as handicapped restrooms.
Wheelchair visitors are asked to have the front desk staff person call the site manager on duty to arrange for entrance at the back gate of the property on Bellwood Avenue.
The entire site (including the Visitor Center) is about 5 acres. At this time, the bridge over the millpond is not accessible to any visitors due to an ongoing construction project. The walk from the Visitor Center around the millpond is on a dirt path, includes some uneven terrain, and takes about 10 minutes.
Historic Core
The historic core has limited wheelchair accessibility. The grist mill, the barn, and the lower kitchen and first floor of the Manor House are accessible using ramps. The Activity Center and the second floor of the Manor House are not wheelchair accessible.
There are a few steps into each building. There is a narrow, steep flight of 12 stairs from the first to the second floor of the Manor House and another similar flight of stairs back down to the first floor.