Celebrate the power of the vote and the 19th amendment!
Explore the exciting lives of women past and present who have defied society to fight for what was right. Activities include a live suffrage debate (heckling encouraged); photo-ops with suffragette sashes and 19th-century clothing, STEAM activities and experiments, and radical cross-stitch lessons for feminists of all ages and genders. History detectives can find clues in Washington Irving's home about the women who lived there in the 19th century.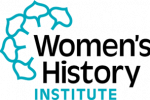 An initiative of Historic Hudson Valley
June 10
10am-4pm
Adult: $14
Senior (65+): $12
Student (18-25): $12
Members + Children under 17: FREE
$2/ticket surcharge for onsite and phone purchase
Vote Like a Girl is a Women's History Institute event. The Women's History Institute is an  Historic Hudson Valley initiative designed to illuminate the significant contributions made by women in our region.
The Institute fosters a deeper understanding of the women who shaped the culture and chronicle of the area, including the diverse women who lived and worked on our sites, and offers a contemporary audience the resources necessary to take inspiration from their history.
Directions
GPS address:
Washington Irving's Sunnyside
3 W Sunnyside Lane, Irvington, NY 10533
Is there food available?
We have snacks available in the Visitor Center.
Where can I park?
Regular parking is in the Sunnyside parking lot. Follow signs and use the GPS address. Handicapped parking is available.
Is the site wheelchair accessible?
Visitor Center and Site Access
Handicapped parking is available and handicapped restrooms are available in the Visitor Center.
The walk from the parking lot to the Visitor Center is approximately 379 feet down a graded wheelchair accessible ramp.
The walk from the Visitor Center to the Cottage is approximately 570 feet on a graded decline, much of which is on a wide pebble path. From the courtyard of the Cottage back to the Visitor's Center is approximately 380 feet on a graded incline.
Historic Core and Irving's Cottage
The grounds and the first floor of the Cottage are wheelchair accessible.
There is a narrow, steep flight of stairs (12-15 steps) to the second floor of the house and another steep and winding flight of stairs from the second floor to the kitchen.