Health and Safety at The Great Jack O'Lantern Blaze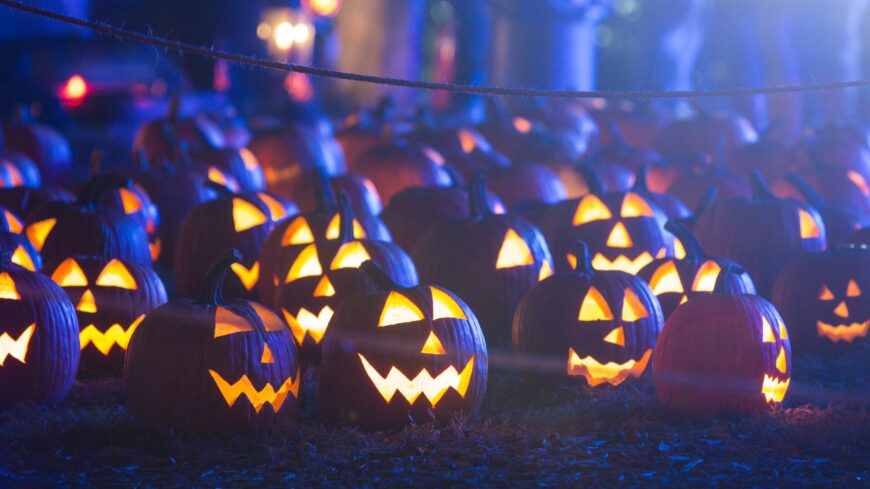 The health and safety of our visitors, employees, and community is our highest priority. That's why we've modified our experiences and procedures for 2021. We also are requiring that all visitors to Blaze Hudson Valley and Blaze Long Island agree to our COVID-19 Courtesy Code.
In addition to some of the existing elements of the Blaze you know and love – outdoors, touch-free, with a one-way flow of traffic to make the most of your pumpkin peeping – we've added several new features in 2021.
We've reduced capacity
You read that right – this year, Blaze is operating at a drastically reduced capacity. This ensures everyone enjoys their time as safely and socially distanced as possible.
As usual, the path is one-way, allowing you to move through without having to congregate with others.
Masks are required for unvaccinated visitors ages 12 and up, no exceptions!
Masks are also required for everyone when indoors or when using any of our facilities.
Masks are not required outside for those who are vaccinated.
Updated ticket procedures

Ticket procedures and access to the site have been updated to minimize interactions between staff and visitors. Even if we aren't sold out, tickets to the Blaze won't be sold on site this year, so make sure you've purchased them before you arrive. No walk-ins, please!
We encourage you to have your tickets available on your mobile phone for quick and easy entry, but printing them is fine too.
Bathrooms

Following advice by the NYS Department of Health and the Center for Disease Control (CDC), bathroom facilities will be continuously rotated out of service throughout the evening and sanitized by professional cleaning staff. Hand sanitizer will be readily available both inside and outside and lines will be monitored by our Social Distancing Ambassadors.
Just remember, lines look long, but move quickly when you're spaced six feet apart.
If you have any concerns about your visit, drop us a line and we'll be glad to provide more information.