'The Legend of Sleepy Hollow' 500-Piece Jigsaw Puzzle Available Now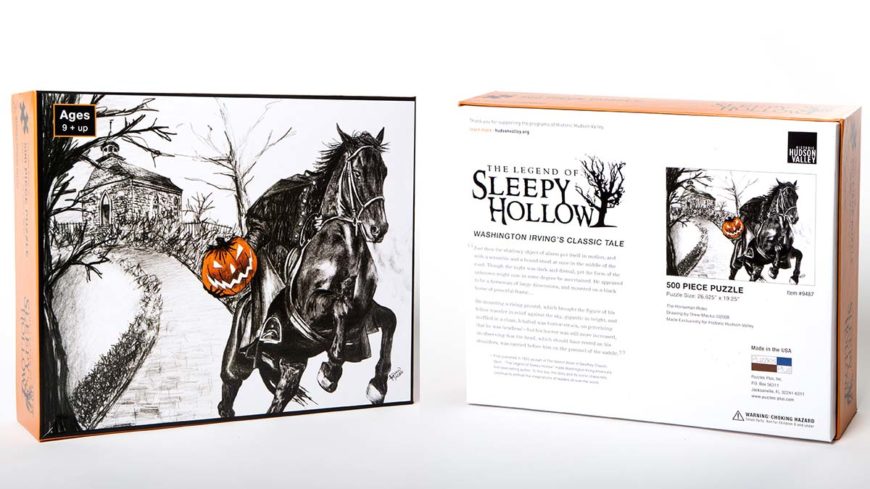 Now for the first time ever, we are offering our bestselling "The Legend of Sleepy Hollow" 500-piece jigsaw puzzle for sale online. Made exclusively for Historic Hudson Valley with artwork by renowned local artist Drew Macko, this family-friendly puzzle features the most thrilling scene in the tale. It's perfect for activity for ages 9 through 199! It's only $29.99, including taxes and shipping. All purchases help to support Historic Hudson Valley's programs.
First published in 1820 as part of The Sketch Book of Geoffrey Crayon, Gent., "The Legend of Sleepy Hollow" made Washington Irving America's first best-selling author. To this day, the story and its iconic characters continue to enthrall the imaginations of readers all over the world.