Women's History Institute Virtual Transcription Program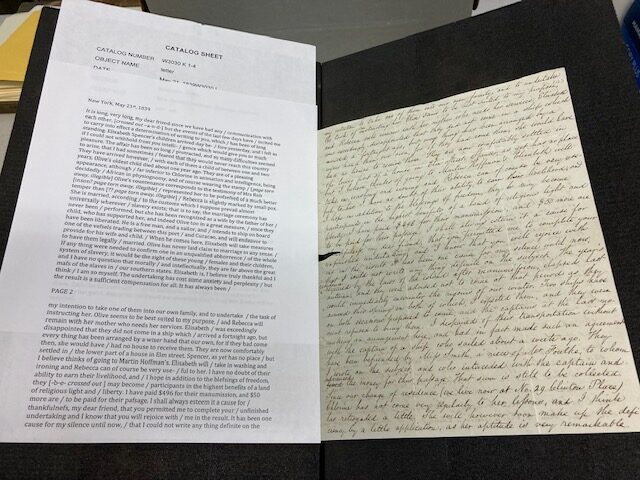 Explore Historic Hudson Valley's manuscript collection from home and discover the untold stories of 18th-and 19th-century women and men!
The Women's History Institute of Historic Hudson Valley seeks a graduate, undergraduate or superior high school student with an interest in history for a volunteer/unpaid part-time virtual transcription project running from February-June, 2023. As part of an ongoing effort to gather primary documents related to the women of the Hudson Valley, as well as uncovering or rediscovering people and events in more than three thousand manuscript items, volunteers will read and transcribe handwritten letters from the families, friends and associates of Washington Irving (1783-1859), Judge Josiah Ogden Hoffman, and other well-known as well as anonymous 18th and 19th century individuals. These letters and documents offer key insights into daily life as well as historic events.
In addition to transcribing and typing the text of selected letters and documents into Word or Google Docs, the volunteer will also work with HHV staff to develop keyword tags for cataloging and future finding aids. The ideal candidate will be curious, detail-oriented, and able work independently from home, accessing scans of primary documents online or photocopied ones sent by mail. Regular virtual meetings with HHV's Research Librarian, Catalina Hannan, will be scheduled.
Need course credit? It's possible!
Applications accepted on a rolling basis.
*To apply or find out more information about this internship, please send a letter of interest, resume, and a short letter of reference from a teacher/professor or employer emailed to Catalina Hannan at [email protected].