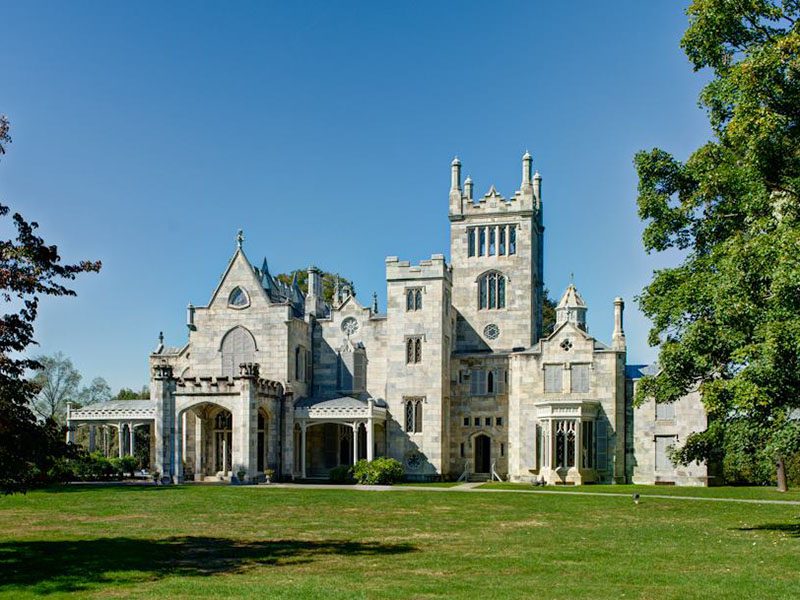 635 South Broadway, Tarrytown, NY 10591, United States
635 Lyndhurst Museum Lane
Tarrytown
New York
10591
US
Lyndhurst, a historic site of the National Trust, is one of the great domestic landmarks of America. A visit to the house and its 67-acre park is a must for all who are interested in 19th-century architecture, decorative arts, and landscape design.
Lyndhurst is adjacent to Washington Irving's Sunnyside. There are historic and aesthetic connections of interest between the sites, but it is the ability to walk from site to site that has the most special appeal. Visitors may walk the publicly maintained Croton Aqueduct Trail from Lyndhurst to West Sunnyside Lane.
Lyndhurst was designed by Alexander Jackson Davis (1803-1892) in the gothic revival style. Davis completed this first phase in 1842, and designed much of the furniture. In 1864, Lyndhurst's owner hired Davis to more than double its size.
In 1880 Jay Gould (1836-1892), the railroad magnate, Wall Street tycoon, and prototypical robber baron, purchased the estate and renamed it Lyndhurst. He added a colossal greenhouse in the gothic style by the firm of Lord and Burnham; its cast-iron structure still stands. Gould hired Herter Brothers to redecorate and added paintings by Corot, Courbet, Bouguereau, and others, many still extant.
The important "gardenesque" landscape is by Ferdinand Mangold (1828-1905). Many of the landscape features created by Mangold, his predecessors, and his successors, are preserved, including spectacular specimen trees.