Caryl Plunkett Conversation: "The Trials of Constance Baker Motley"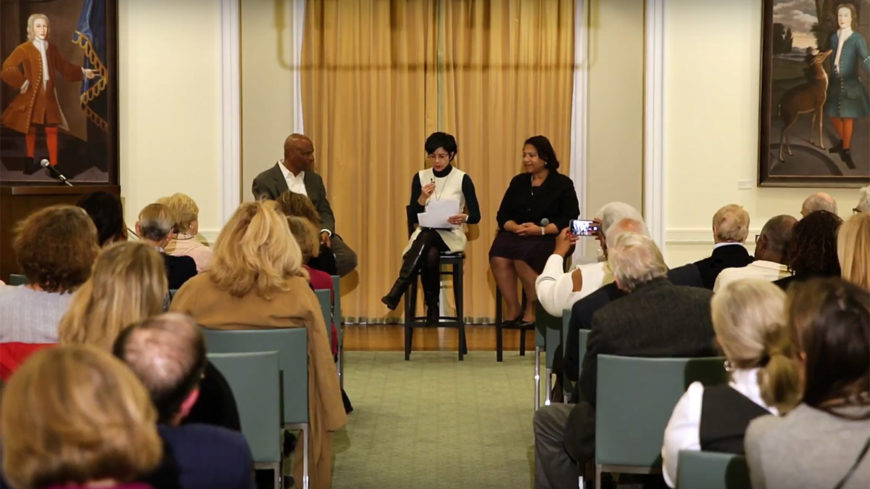 On Sunday, March 25, 2018, the Women's History Institute held a special screening of the short documentary film "The Trials of Constance Baker Motley" as the inaugural event in the Caryl Plunkett Conversation series.
Constance Baker Motley was the first African-American woman named to a federal judgeship. Judge Motley began her legal career as the first female attorney for the NAACP Legal Defense and Educational Fund, and wrote the original complaint in the case of Brown v. Board of Education. During her distinguished career she also served as the first African-American female New York State Senator and the first woman to serve as Manhattan Borough President.
The screening was followed by a panel discussion led by Jami Floyd, WNYC Legal Analyst and host of "All Things Considered." Ms. Floyd moderated the discussion between Joel Motley, Judge Motley's son and Board Member of Historic Hudson Valley, as well as The Honorable Laura Swain, U.S. District Court Judge for the Southern District of New York and former clerk for Judge Motley.
The proceedings of the screening and discussion were also filmed:
The 2019 Caryl Plunkett Conversation will feature historical novelists Allison Pataki and Mary Calvi in discussion with WNYC's Jami Floyd.  For more information, please
contact us
!