Women's History Institute Fellows Refocus the Lens of Research and Storytelling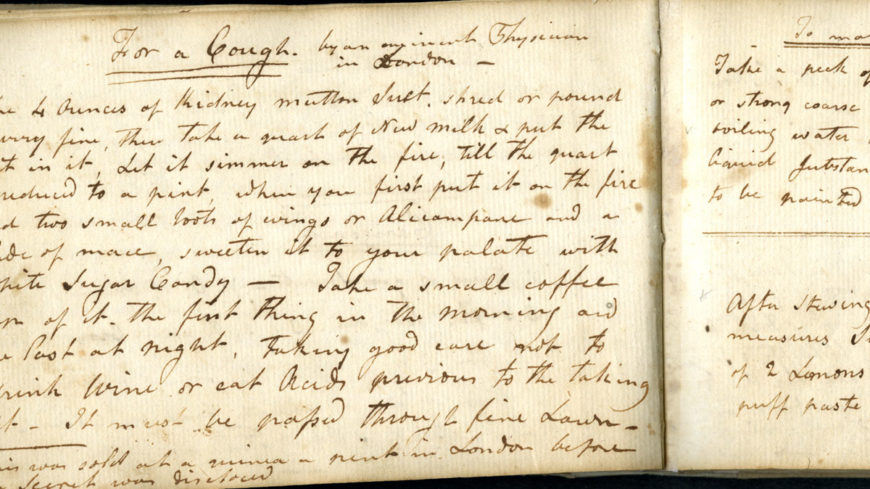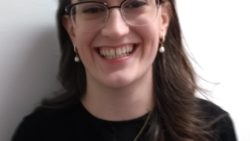 Not many people who read the receipt books in Historic Hudson Valley's (HHV's) collection would run a bio-chemical analysis on rosemary, the herb eighteenth- and nineteenth-century women used to treat whooping cough.  Even fewer would try to find the link between a poultice of figs boiled in milk and its effect on cancerous tumors.
But that's what Rivka Salhanick did when she brought her "science brain" to HHV to connect her medical studies with the lives of women in the Hudson Valley. As one of two Fellows in the first Women's History Institute (WHI) summer research program, Rivka focused on receipt, or recipe, and cook books.
"These women were making sure the family and staff were fed and taken care of, finding remedies based on what was available to them," said Rivka, who scrutinized cookery transcripts from Van Cortlandt and standard texts of the day like The Complete Country Housewife (c. 1780) and Culpeper's Complete Herbal (1652).

The volumes also reveal art, handwriting, and other creative and industrious examples of how women lived and managed their worlds. Rivka, a graduate student in the Physician Assistant program at York College in Queens, said she gleaned information about New York as a distribution center for medicinal supplies, seasonal fluctuations in ailments, and treatments for Mad Dog Bite, or rabies, that could be helpful today.
Rivka's research for the Women's History Institute was the subject of a short film produced by her undergraduate alma mater, Yeshiva University.
"The Fellows look through a different set of eyes," said Catalina Hannan, HHV librarian and research advisor to the Fellows. "They gain such wonderful and useful information from our collection that will be shared with us for future use."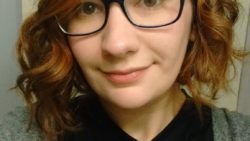 According to Danielle Funiciello, the Margaretta (Happy) Rockefeller Fellow, "women are given less credit in history." By refocusing the lens of research and storytelling, "we help people understand the past that isn't told. We give depth to women who are overly romanticized."
The romanticization that particularly concerns Danielle is that of Angelica Schuyler Church (1755-1814), the subject of her doctoral thesis at the University of Albany and her work at HHV. The character of "Angelica" is known to fans of the musical Hamilton, but Danielle's research tells a much more nuanced story.
Angelica Schuyler Church was an "influencer," Danielle said, with financial acumen, independence, and a keen business sense not uncommon among Dutch women in the Hudson Valley. "She knows everybody. She's friendly and uses her connections for the good of family politics. She's sponsoring artists. And she's deciding where her husband's money goes."
HHV's collection of family papers attracted Danielle to apply for the fellowship. Women's papers are more elusive, she said. "You never know what you'll find or where you'll find them."
For example, she tracked down Church's personal travels in a letter her father, Maj. General Philip Schuyler, wrote to her brother with instructions to pick her up at the station. "The information is much more dispersed, and you wind up combing through everything."
Danielle combed and found information about Church's sister-in-law MaryAnn Sawyer Schuyler, Philip's wife. "I knew she existed, but I didn't know about her through her letters." Through her research, Danielle was able to learn how much MaryAnn Schuyler — and women in general — traveled. "She goes to Kaaterskill Falls, hikes up and down and then hikes home to Rhinebeck with her kids. That's got to be 30 miles!" Danielle exclaimed.
Danielle's work at HHV formed the basis of an article which appeared in the State University of New York's News Center blog.
Presenting new and accurate information about women's lives in the eighteenth and nineteenth centuries, whether how they treated illness or helped shape the economy, has important repercussions for contemporary society, the Fellows agreed.
"If we portray women as having no agency, having no rights back then," Danielle said, "then why should people think we should move in that direction today?"