Cooking with Cornmeal Fresh from Philipsburg Manor's Gristmill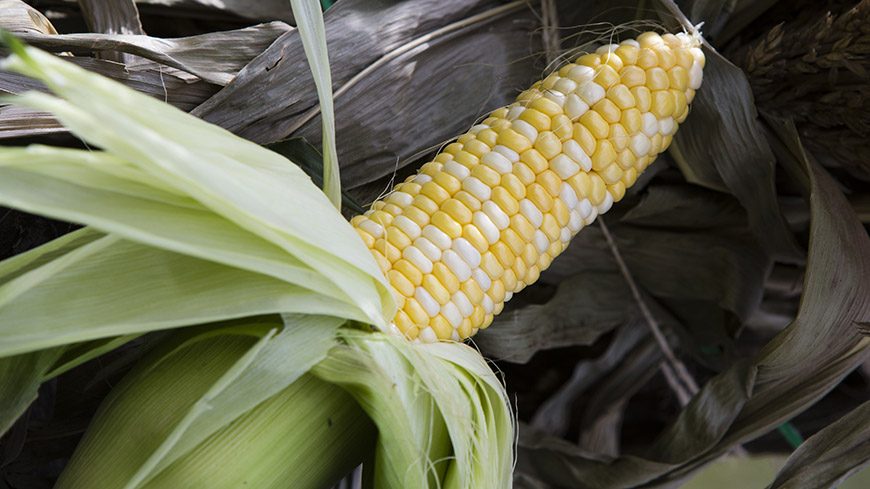 Philipsburg Manor's water-powered gristmill produces flour from wheat and, during CORNucopia at Philipsburg Manor over Labor Day weekend, it grinds corn into meal. The resulting cornmeal has a robust, whole-grain texture not found in a typical grocery store product. It's fresh, preservative-free, and comes from locally-sourced, organic corn.
You can buy packages of the cornmeal in the Museum Shop and gristmill.
Philipsburg Manor's gristmill cornmeal works well in most recipes that call for cornmeal. If you want to use it for polenta, however, you will need to sift it first.
To get you started, here are a few recipes to try.
Pumpkin Cornmeal Pancakes
This recipe was re-created from the travel accounts of Swedish botanist Peter Kalm, who visited Colonial America during the 1700s. Kalm tells us that a thick pancake "was made by taking the mashed pumpkin and mixing it with Corn-meal after which it was…fried." He found it "pleasing to my taste" (Kalm, 607).
1 cup all-purpose flour
1 cup yellow cornmeal
1 cup confectioner's sugar, plus extra for the topping
1/2 teaspoon dried ground ginger
1/2 teaspoon cinnamon
1 cup canned pumpkin
2 eggs, lightly beaten
2½-3 cups milk
Butter for frying
Combine dry ingredients in a large mixing bowl. Combine eggs and pumpkin. Beat into the dry ingredients. Add the milk slowly to make a smooth batter.
Heat some butter in a frying pan and pour some of the batter in. Swirl the batter around to make an evenly thick pancake. Cook on both sides until brown.
Serve hot, dusted with confectioner's sugar.
Light Corn Bread
1/4 cup sweet butter
1/3 cup light brown sugar
2 egg yolks, beaten
1¼ cups buttermilk
7/8 cup cornmeal
2 cups cake flour, sifted
1 tsp. salt
3 tsp. baking powder
1/2 tsp. baking soda
2 egg whites, beaten
Cream the butter and sugar until smooth. Add the egg yolks. Mix dry ingredients together in a separate bowl. Stir in the buttermilk and the mixed dry ingredients alternately. Fold in the stiffly beaten whites last. Bake in a greased, floured 8 by 11 by 1½-inch pan about 20 minutes at 375 degrees F.
Cornmeal Shortcake
1 cup yellow cornmeal
1½ cups all-purpose flour
3/4 cup sugar
1 Tbsp. baking powder
1/2 tsp. salt
2 cups buttermilk
2 large eggs (lightly beaten)
1/4 cup vegetable oil
Preheat oven to 400 degrees. Grease an 8″ baking pan and set aside.
In large mixing bowl, combine cornmeal, flour, sugar, baking powder and salt; stir until well mixed. Add buttermilk, eggs, and shortening; mix until smooth (about 1 minute).Pour batter into pan. Bake 30 minutes (until lightly browned); toothpick inserted in center should come out clean.
Serving suggestion: Top with fruit and whipped cream.