Dave Quay 'Talks' About The Unsilent Picture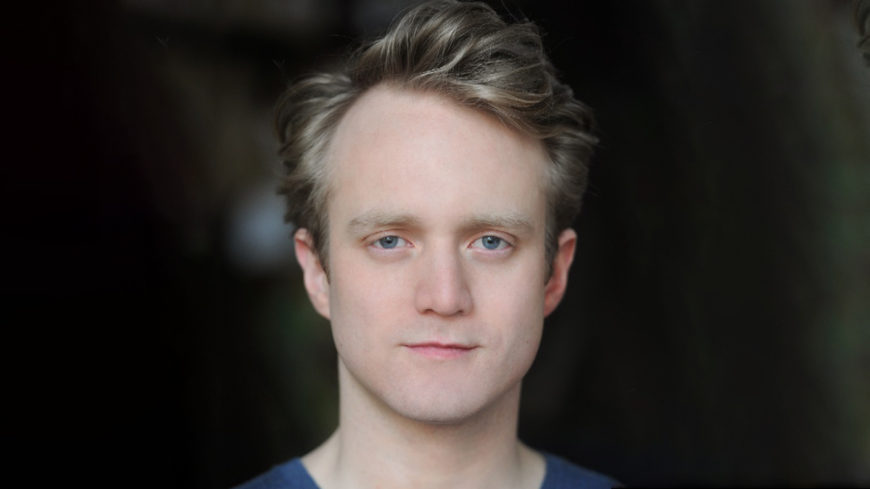 The Unsilent Picture is a stroll through another time and different style of filmmaking. The film includes an ensemble cast of actors with varied backgrounds including film, television, and theater. Dave Quay, who plays the Baronet, is a seasoned actor who has performed at the Shakespeare Theatre Company, Off-Broadway, and for the New York Fringe Festival. His television credits include House of Cards and Blindspot. We chatted with him about working in silent film, his background working as a clown, and eating well on set.
How did you get involved with this project?
This is my first collaboration with director Alex Harvey since a wild grad school project in 2012. In the meantime, he has become a great friend and one of my favorite artists in the city. I feel excited and grateful to be asked!
What was this "silent movie" experience like for a contemporary actor like you?
I grew up loving silent movies—particularly Chaplin—and for three years I performed as a clown with Big Apple Circus. Those early film actors (not to mention Bill Irwin) were such early influences, this feels like a fun and really welcome return to one of my first favorite things.
Describe your approach to working on a film like this?
Because Alex (Harvey) so clearly laid out the parameters of this project in terms of setting and style, we all knew really quickly what world we were in and felt free to play in it. One unusual challenge of acting dialogue without speaking was to avoid using gesture to illustrate what would be said, and instead to let the physical life be the interaction itself. As for the story, the whole company is so collaborative and hilarious; it was not so hard to spend a few days pretending to enjoy an awesome dinner party with them. Plus, we ate very well.
What was it like working in the Hudson Valley region?
Really looking forward to visiting beautiful Hudson Valley again—and to hearing the other (musical) half of our story!
Related learn more