Kudos and Shout-outs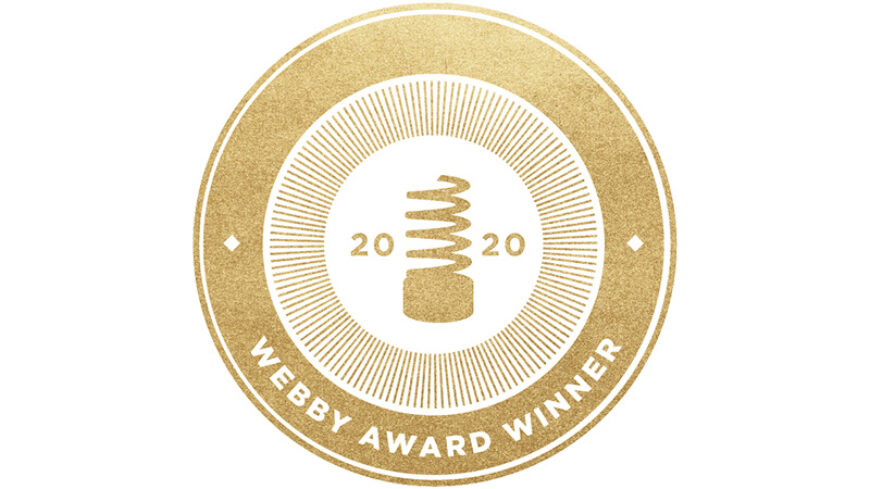 We are thrilled to share a few rewarding bits of news:
People Not Property: Stories of Slavery in the Colonial North just won a prestigious Webby Award in the Websites/Education category. The Webbys, announced by the Academy of Digital Arts & Sciences, have honored "the best of the internet" since 1997. Other entries in the overall Websites category included National Geographic, the Metropolitan Museum of Art, Nike, ESPN, and NASA's Jet Propulsion Laboratory. People Not Property, our interactive documentary about slavery in the colonial North, was funded by the National Endowment for the Humanities (NEH) through three successive grants. It also was a finalist for a GLAMi award from MuseWeb earlier this year in the Exhibition/Collection Extension category, and received more awards for best use of interactive video and for outstanding achievement in web development, education category. If you haven't yet experienced this immersive, informative, and deeply personal journey about the enslaved people who lived and worked at Philipsburg Manor, please visit People Not Property.
HHV also just received an NEH Landmarks grant to bring 72 teachers from around the country to our historic sites in the summer of 2021. Workshops at Philipsburg Manor, Van Cortlandt Manor, and several locations in New York City, will empower educators to teach the difficult but necessary topic of slavery in the colonial North that is a key but often untold part of our national history. This third NEH grant represents a prestigious endorsement of our summer programs for teachers.
Meanwhile, Good Housekeeping magazine included Historic Hudson Valley in the recent story 35 Virtual Field Trips for Kids to Get them Learning About the World. Along with venerable institutions such as the Louvre, the National Gallery of Art, the British Museum, and the Vatican Museum (check out the Sistine Chapel), the magazine praised HHV for our Traders & Raiders game, People Not Property, and our at-home historical activities for cooking with cornmeal and "tinsmithing" with aluminum foil. Be sure to check out all of our online goodies at HHV at Home.