HHV at Home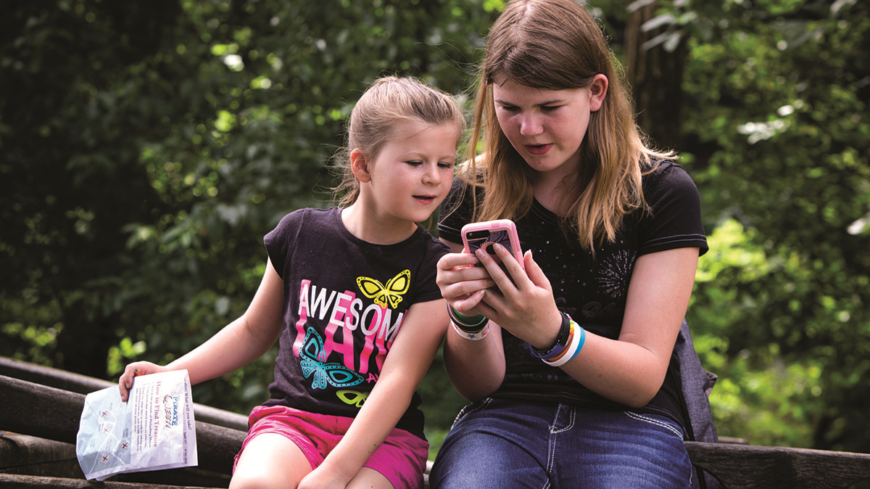 Historic Hudson Valley wants to bring some of the history from our National Historic Landmarks into your home! We've gathered some of our educational materials—excellent resources for kids who are currently distance learning—as well as some fun activities that everyone in the family can enjoy. We'll update this page regularly with new content—bookmark it so you don't miss a thing!
Also make sure you're following Historic Hudson Valley on Facebook, Twitter, and Instagram for more educational and fun updates.
Cook
Cooking with Cornmeal — Harness your inner colonial cook with recipes for pumpkin cornmeal pancakes, light corn bread, and cornmeal shortcake.
Create
Color like Matisse — Union Church is home to Henri Matisse's last work of art, "La Rosace," or the Rose Window. Now you can paint (or color with crayons, markers, or any way you want!) like a master and create your own stunning work of art.
Colonial Tinsmithing at Home — Learn how to create your own tinsmithing masterpiece using ordinary objects found in your home.
Learn
Celebrate Pinkster… Online! — Experience this multi-cultural springtime celebration by learning about its origins, cooking up your own akara fritters, and participating in our adinkra stamp activity.
People Not Property — This interactive documentary about the history of Northern colonial enslavement is for students of many grade levels. It highlights the experiences of enslaved people, exploring history through personal stories.
People Not Property Webquest — This webquest provides students in grades 7-12 with a structure to navigate through People Not Property, highlighting key content and asking short-answer and personal response questions.
Traders & Raiders — Dive into New York's role in the age of piracy from the 1600s through the mid-1700s.
Runaway — This short dramatic film follows an enslaved woman named Sue and her encounter with Galloway and Prince, two enslaved men who are running away.
Teacher Resources — Explore Historic Hudson Valley's many resources to help teach the challenging subject of slavery in today's classroom.
The Trials of Constance Baker Motley — Watch a panel discussion hosted by our Women's History Institute on the film The Trials of Constance Baker Motley (rent it here). It features Constance Baker Motley's son and Historic Hudson Valley Trustee Joel Motley and The Honorable Laura Swain, U.S. District Court Judge for the Southern District of New York, a former clerk for Judge Motley.
Virtual Jigsaw Puzzles — Did you know that jigsaw puzzles date back to the 1700s? Learn a little history while putting together some photos of our historic sites, piece by piece.
Sheep-to-Shawl: A Cat's Perspective — Ever wonder what our barn cat Ginger's favorite part of Sheep-to-Shawl is? Spoiler alert: it isn't the border collies.
Gardening at Philipsburg Manor — Learn all about the plants in our historic gardens, plus tips from our horticulturist on how to grow your own!
Read
Books on Slavery — We've got recommended reading for both children and adults.
Explore Our Archive — Our blog archive, that is! Read about Philipsburg Manor's pirate connection, the history and symbols of Pinkster, fun facts about Washington Irving, sheep, and more!
Just for Fun
Zoom Backgrounds — Looking to add some variety to your video conferencing? Why not take your meetings or attend your classes from Blaze or our historic sites! These images also make great backgrounds for your computer or phone.