ArtsWestchester Honors Blaze Creative Director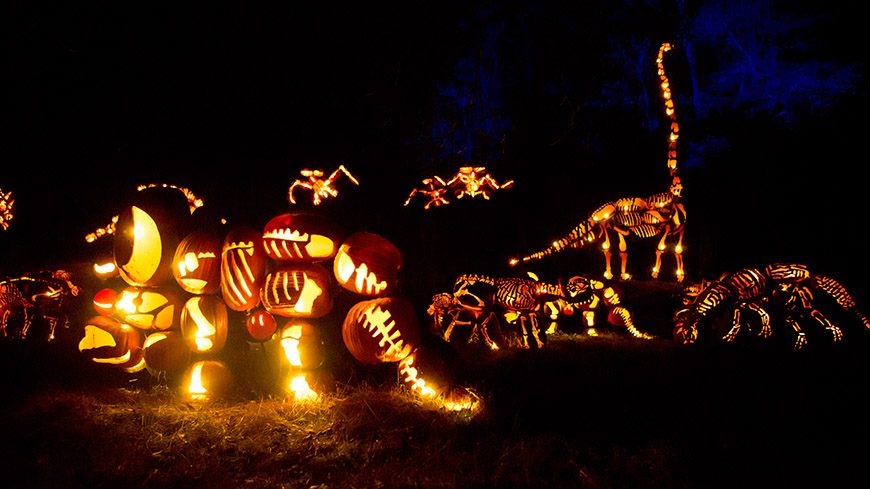 At its 33rd Arts Award celebration last Friday, April 9, ArtsWestchester gave kudos and honors to Michael Natiello for his extraordinary efforts as creative director of Historic Hudson Valley's Great Jack O'Lantern Blaze. Mr. Natiello oversees the team that brings this magical, jack o'lantern-filled event to life by planning, designing, and executing Blaze's elaborate displays.
"That is my son's favorite!" said County Executive Rob Astorino, pointing to a photo of Blaze's T-Rex dinosaur creation behind him. County Executive Astorino presented Michael with an Arts Award in recognition of his diverse, inspiring, and wide-reaching artistic achievements both with Historic Hudson Valley and through his career as a solo artist.
Michael not only carves, cuts, and scraps for the Great Jack O'Lantern Blaze at Van Cortlandt Manor but also curates art exhibits for the Hudson Valley Center for Contemporary Art and the Peekskill Project.
Three cheers for Michael!