Captain's Orders: Captain Lawrence Brewing Company at the Great Jack O'Lantern Blaze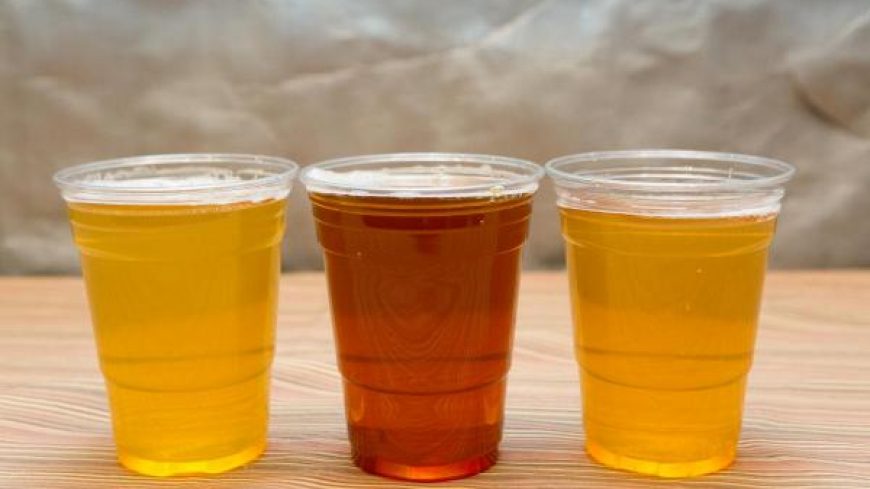 At Historic Hudson Valley, we certainly appreciate taking something simple and turning it into an art—for example, taking a carved pumpkin and turning it into the fantastical installations at The Great Jack O'Lantern Blaze. So taking beer and crafting it into something truly exciting for the taste buds is a practice we can appreciate. Captain Lawrence Brewing Company is doing just that right here in Westchester—and we're happy to have them as a sponsor (and have their great libations) at Blaze: Hudson Valley this year.
In 2005, Scott Vaccaro opened the Captain Lawrence Brewing Company in a warehouse in Pleasantville, establishing the only brewing company to operate in the county at that time. He named the company after the street he grew up in South Salem, which itself was named after Samuel Lawrence, a captain in the Westchester County militia during the American Revolution. After six years of calling Pleasantville home, and getting a few Great American Beer Festival awards, they moved to Elmsford to expand their operation. They now produce over twenty beers and continue to experiment and grow their selection.
The Captain Lawrence Brewing Company has also been known to serve up their brews at Blaze. This year, visitors will be able to enjoy their Autumn Blaze Pumpkin Ale and an Oktoberfest-style ale called Stingy Jack, created exclusively for serving at Blaze: Hudson Valley. Stingy Jack is named after the protagonist of an Irish folktale, who is said to be the originator of our beloved jack o'lantern. Be sure to stop by the beer tent at Blaze to enjoy these Captain Lawrence favorites!
For more information about Captain Lawrence Brewing Company, visit their website: www.captainlawrencebrewing.com.