Philipsburg Manor Opens for 2022 Season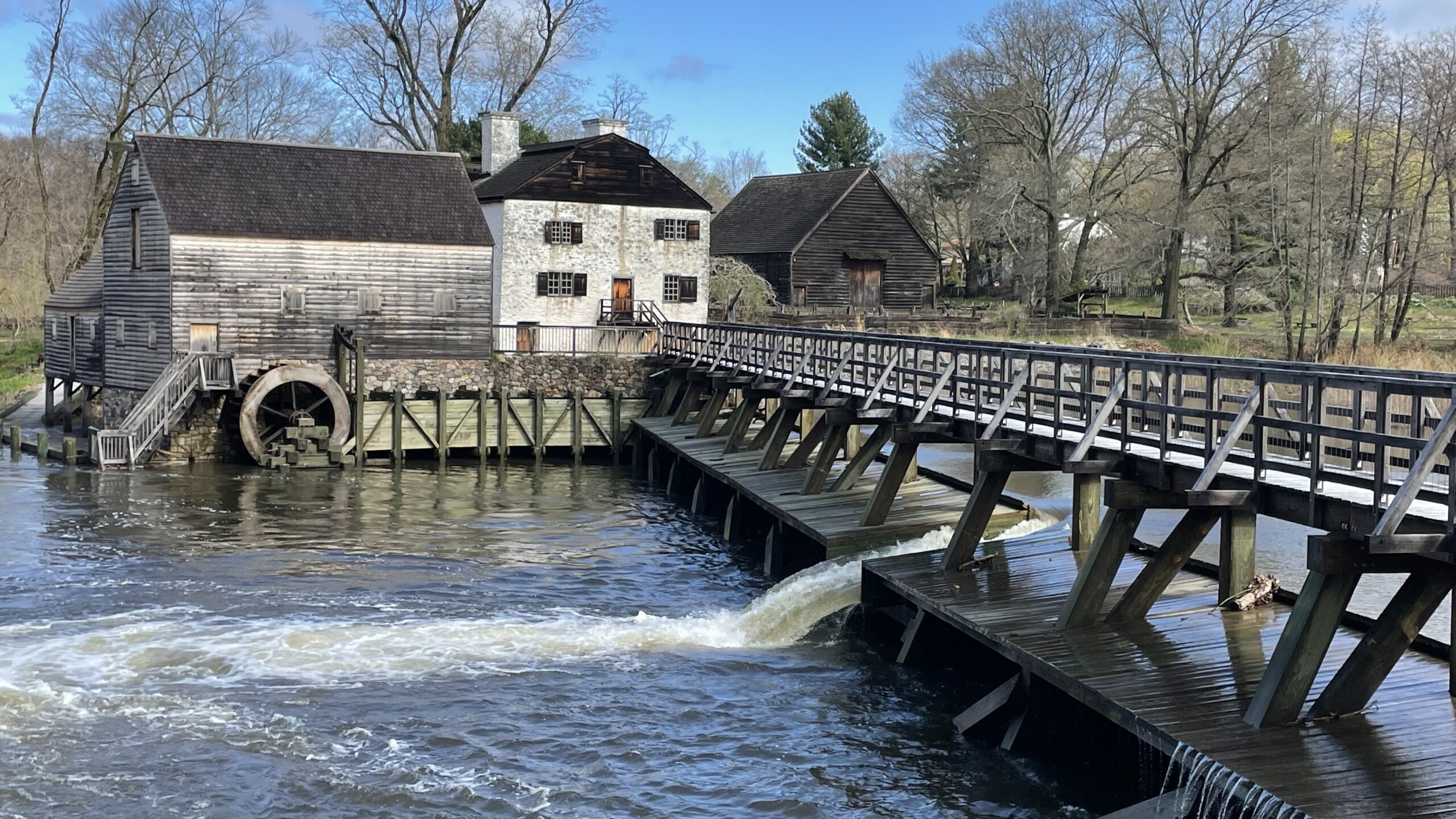 Welcome Back!
Beginning Mother's Day weekend, May 6-8, 2022, Historic Hudson Valley will offer regular tours of Philipsburg Manor, Washington Irving's Sunnyside, and the Union Church of Pocantico Hills. Tours of Kykuit, the Rockefeller estate, will resume May 21 after a two-year hiatus.
At Philipsburg Manor in particular, we think you'll notice a few exciting changes:
New Bridge
Make new memories as you walk across the fully rebuilt millpond bridge. In this new video, HHV historian Rob Yasinsac leads a virtual tour through history with postcards, works of art, and photographs that document the bridge's role as an inspiration and a colonial thoroughfare. It's also a great vantage point to see local wildlife, including black-crowned night herons, northern mockingbirds, red-tailed hawks, great blue herons, and egrets.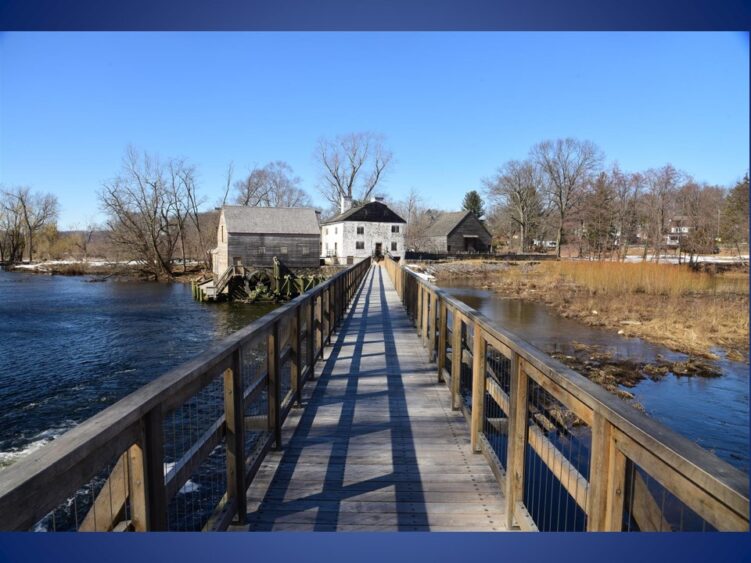 You'll also notice the rebuilt wharf and the mill's new roof, shutters, and doors. HHV's ongoing mission is to preserve and protect these historic structures that tell stories about the Philipse family and the enslaved people who lived and worked on the commercial plantation and dairy.
Beehive Oven
Look for the beehive oven, built last fall between the Manor House and mill, that helps illustrate the agricultural cycle of growing rye, milling it into flour, and baking hardtack, or dense biscuits. In this video, Chase Harnett, founder and owner of Ossining-based The Hudson Oven, explains how he designed the oven, made the bricks, and built the 18th-century replica that would have been used by the enslaved to produce hard crackers eaten by sailors on long voyages.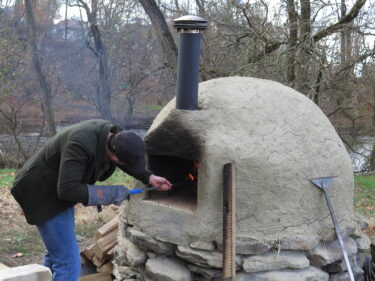 Sylvia Weisner, a member of HHV's Henry Hudson Society, said similar huge ovens fueled by coconut shells were important in Philippi, the village in Guyana where she lived until age 20. There was no electricity, and most people had only heated surfaces, like a stove top. "During the holidays, my mom mixed sponge cake or fruit cake with cherries and gooseberries and took them in pans to a neighbor who baked for a living and had a big oven," Weisner said after seeing HHV's beehive oven. The baker rode around on a bicycle to sell buns, coconut bread, pineapple tarts, and other goods. Weisner's brother still lives in Guyana and uses a small mud oven for everyday cooking.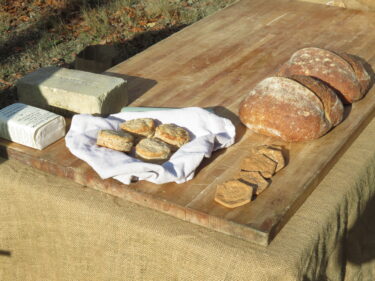 To protect the Philipsburg Manor oven, bakers, and visitors from the weather, an oak shelter with cedar shingles is being built by Maurice Murphy, the newest member of HHV's Restorations and Buildings team. Similar in style to other structures on the site and the blacksmith shop at Van Cortlandt Manor, it will be assembled with mortise and tenon joinery and wooden pegs as fasteners. There will be room inside for a table, firewood, baking supplies, and freshly baked products.
"Maurice is an inspired craftsman, and this is his first major contribution to a historic feature at one of the sites," said supervisor Ted Hemberger. "He is in charge of the whole process, from design through completion, with support from Dave North and myself."
Fencing and Roads
A large-scale landscape renovation project is underway thanks to a $100,000 challenge grant from a family foundation that has successfully been matched by private donors. Roadways and paths have been upgraded for safety and better drainage, and the roads have been topped with six tons of oyster shells, which were commonplace in the 18th century when oysters were abundant in the Hudson River. Projects for the summer include new fencing at several locations and raised beds in Venture's Garden, the kitchen garden adjacent to the Manor House.