Remembering the Past and Reimagining the Future
Join us for a day filled with art, poetry, live music, dance, and storytelling that celebrates and commemorates the region's African American history and culture. Hear a spoken word performance, dance to the beat of African drums, listen to a jazz band, participate in a call-and-response song, and more.
The day's featured performers include:
*Malik Work, spoken word artist and founder of The Real Live Show
*Maurice Brown, Grammy-winning trumpeter
*DJ GoodWill
*Maxwell Kofi Donkor, master African drummer
*Joy Kelly, storyteller
*HallowDreamz, krump dancers
*Imani Uzuri, vocalist and founder of Revolutionary Choir
Celebrate Pinkster performances are curated by Malik Work.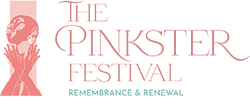 Saturday, May 27
10am-5pm

Adult: $14
Senior (65+): $12
Young Adult (18-25): $12
Members + Children under 17: FREE
Brought to the New World by the Dutch, Pinkster became an important holiday for enslaved Africans, who celebrated with dance, music, storytelling, and games. Pinkster provided one of the few opportunities for enslaved men and women to travel to family members. It was a time of celebration, but the condition of enslavement was still the harsh reality of life.
Philipsburg Manor began celebrating Pinkster in 1977, making this event the longest-running recreation of Pinkster in North America.
Directions
GPS address for Philipsburg Manor: 381 N Broadway, Sleepy Hollow, NY
GPS address for overflow lot: 100 Continental St., Sleepy Hollow, NY
Where can I park?
All parking is in the Philipsburg Manor overflow parking lot. Follow signs and use the GPS address. Parking in the overflow lot is FREE, safe, and secure. Handicapped parking is available in the Philipsburg Manor Visitor Center lot for cars displaying a valid handicapped placard or plate.
Is the site wheelchair accessible?
Visitor Center and Site Access
Handicapped parking is available at the Visitor Center as well as handicapped restrooms.
Wheelchair visitors are asked to have the front desk staff person call the site manager on duty to arrange for entrance at the back gate of the property on Bellwood Avenue.
The entire site (including the Visitor Center) is about 5 acres. At this time, the bridge over the millpond is not accessible to any visitors due to an ongoing construction project. The walk from the Visitor Center around the millpond is on a dirt path, includes some uneven terrain, and takes about 10 minutes.
Historic Core
The historic core has limited wheelchair accessibility. The grist mill, the barn, and the lower kitchen and first floor of the Manor House are accessible using ramps. The Activity Center and the second floor of the Manor House are not wheelchair accessible.
There are a few steps into each building. There is a narrow, steep flight of 12 stairs from the first to the second floor of the Manor House and another similar flight of stairs back down to the first floor.