Introducing the Northern Slavery Collective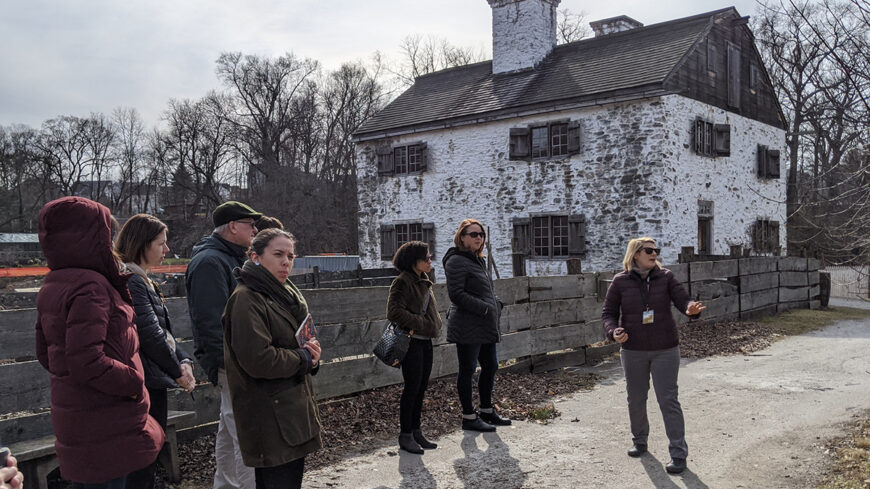 In February 2020, staff from various museums gathered at Philipsburg Manor to discuss how they are rethinking their current narratives to create inclusivity by including stories of enslaved and free peoples who lived and worked on these properties.
This network of like-minded institutions, which includes sites such as Dyckman Farmhouse Museum, Philipse Manor Hall, and Historic Hudson Valley, has acted as a space to work through the challenges of the interpretation of inclusive narratives. In the summer of 2021, this group created the Northern Slavery Collective to collectively share ideas, events, questions, and challenges of this interpretation process.
The organization hopes to develop as a resource to the public and educational communities for understanding and learning about these forgotten stories. The public facing goal is to end the myth that slavery did not exist in the North or was mild in comparison to slavery in the South.
Follow the Northern Slavery Collective on Facebook to stay up to date on the latest news and happenings.
Northern Slavery Collective Members
Art Glass
Boscobel House and Gardens
Cooperstown Graduate Program
Dyckman Farmhouse Museum Alliance
The George Washington Foundation
Greenwich Historical/Bush-Holley House
Historic Cherry Hill
Historic Hudson Valley
Historic Huguenot Street
Independence Seaport Museum
John Jay Homestead
Mid-Atlantic Association of Museums
Mid-Hudson Anti Slavery History Project
Monadnock
Morris County Parks Commission/ Foster Fields
Morris-Jumel Mansion
Museum Association of New York
NYS Museum
NYS Office of Parks,
Recreation and Historic Preservation/
Bureau of Historic Sites
New York University
The Old Stone House
Plain Sight Project
Preservation Long Island/Joseph Lloyd Manor
Staatsburgh State Historic Site
Staten Island Museum
Stenton, Germantown/Philadelphia, PA
Storm King Art Center
Studio Aorta
Sylvester Manor
Trent House Association
US Department of the Interior
Van Cortlandt House Museum
Washington's Headquarters State
Historic Site, New York State Parks,
Recreation & Historic Preservation
Westport Historical
Wyckoff House Museum