HHV Launches Virtual School Field Trips at Philipsburg Manor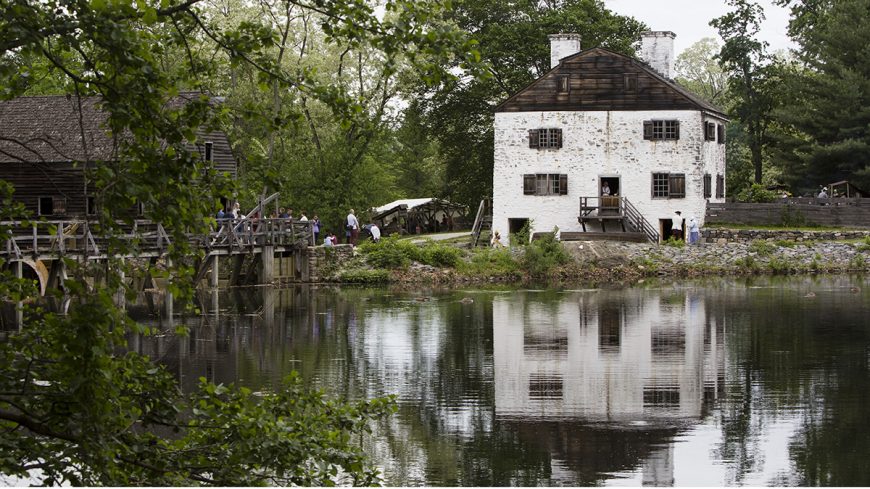 With on-site visits impossible due to COVID-19 restrictions, Historic Hudson Valley (HHV) launched free virtual field trips to Philipsburg Manor in March. The reaction to this initially free pilot program was overwhelmingly positive: more than 2,200 students from 19 schools as far away as Syracuse participated in the first eight weeks.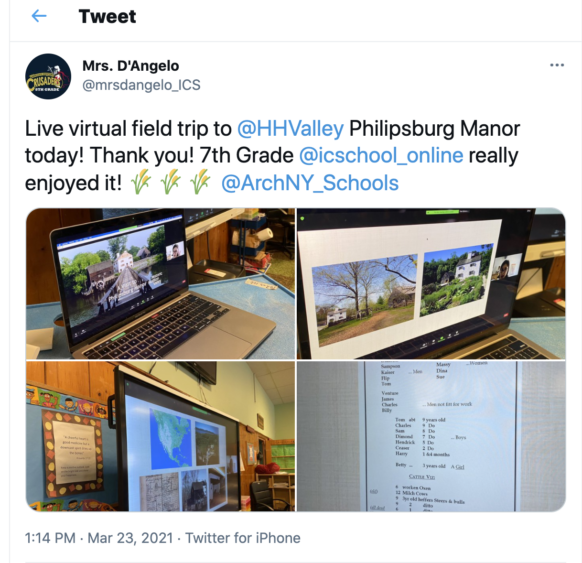 The Zoom program features PowerPoint slides, maps, live narration, and time for discussion. Students "visit" the Manor House's lower kitchen, dairy, barn, and other locations that are usually seen in person by nearly 15,000 school children who travel to the Sleepy Hollow provisioning plantation in a normal, non-pandemic year. 
"Doing these pilot programs has been so rewarding, especially after a year of Philipsburg being closed," said Julia Butterfield, one of the HHV program associates leading the tours from home. "The questions and observations from students have been so thoughtful and mature. It's clear they are truly reflecting on the experiences of the 23 enslaved people at Philipsburg and the legacy of this history." 
During a recent presentation to fourth graders from New Jersey, one student asked Butterfield, "Where did enslaved women give birth?" Other students were curious asked about the age at which enslaved children were expected to work, and why so few girls are listed on an inventory of the property from 1750.  
"Students from all of the schools have become deeply engaged in learning about the enslaved as individuals and as members of a community," said Nerissa Tackett, HHV program manager. "The field trips provide an opportunity for them to honor and acknowledge these enslaved individuals whose voices have been traditionally left out of the historic record."  
The New Jersey teacher who attended the recent Zoom program said in-person field trips provide valuable experiences, "but one of the clear advantages of a virtual program is that children focus on what's in front of them instead of getting distracted. They're present."  
For the record, Ginger, the cat who lives at Philipsburg Manor, definitely distracts students when she saunters through the barn on mouse patrol. 
HHV looks forward to incorporating virtual field trips into its regular programming in spring 2022, along with on-site tours as possible.