Historic Hudson Valley Receives Grant to Restore Rare 1830s Bandbox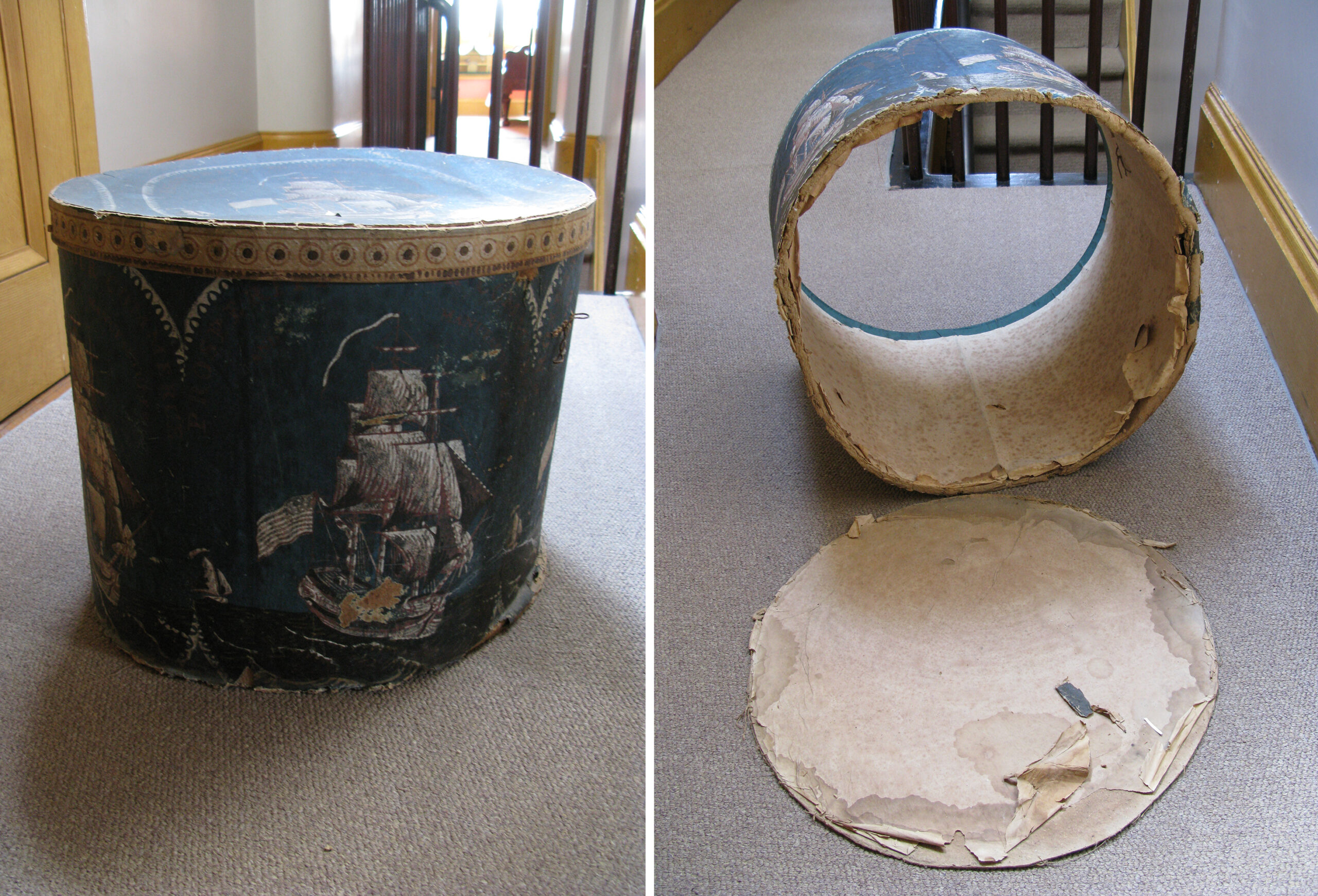 The bandbox that will be conserved with funds from the Greater Hudson Heritage Network.
Historic Hudson Valley (HHV) has received a grant from the Greater Hudson Heritage Network (GHHN) that will conserve a rare, large bandbox that dates to the 1830s. Often made by women and used as suitcases for garments and accessories, the boxes were constructed from pasteboard and covered with a printed paper similar to wallpaper. They don't survive in large numbers because of the fragile materials and the hard use they received. GHHN funds will be applied to 16-by-18-inch box that has a topical political message in the paper: an image of a ship with the motto "Prosperity to our Commerce and Manufacturers." "This seems to be a reference to the Tariff Act of 1828, when stiff taxes were levied against imported materials like wool, fur, and textiles, the very kinds of materials used to make what would be carried in such a box," said Jessa J. Krick, HHV's Associate Director of Collections. "I find it fascinating that an overt message about trade was used to adorn an object like this."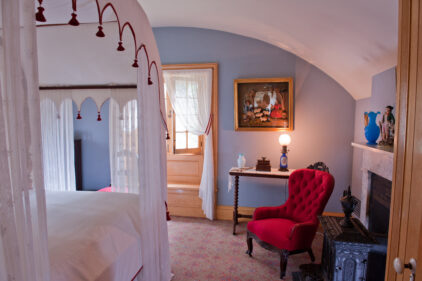 Ann Baldwin of Greenwich Conservation Studios will perform the work on the large box, which in 2021 will be sturdy enough to be on view again at Washington Irving's Sunnyside. It will be displayed in either the nieces' bedroom, where interpreters discuss the education of Sarah and Catherine Irving at Emma Willard's Troy Female Seminary, and their frequent travels along the Hudson River, or in a neighboring work/sewing room on a small table, where it can prompt discussion of a wider range of women's work beyond sewing.
"We are so pleased to be one of the 22 organizations to receive this funding from the GHHN, in partnership with the New York State Council on the Arts, to conserve a treasure of the HHV collection," Krick said. "This was a rare piece of good news in this challenging year!"