Washington Irving and the Gothic Literature Movement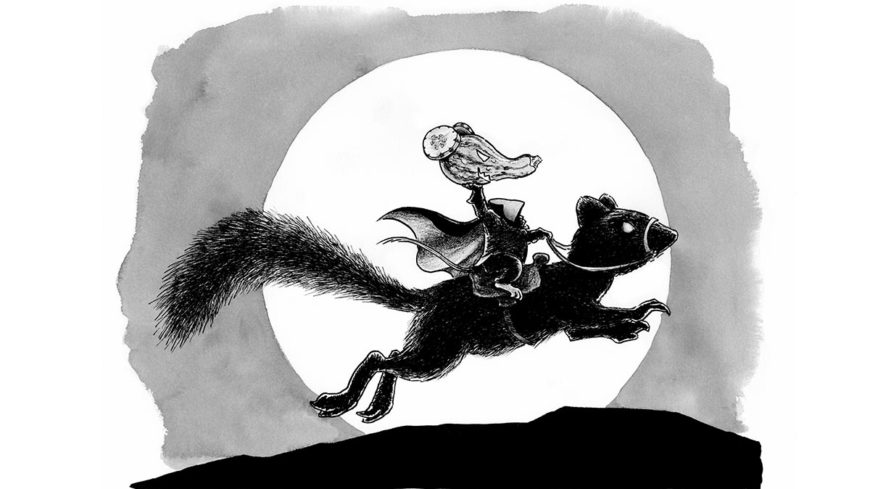 "Certain it is, the place…continues under the sway of some witching power, that holds a spell over the minds of the good people…. They are given to all kinds of marvelous beliefs, are subject to trances and visions, and frequently see strange sights, and hear music and voices in the air. The whole neighborhood abounds with local tales, haunted spots, and twilight superstitions…"
With these words, Washington Irving conjured to life a then-fictitious Sleepy Hollow, establishing the "enchanted region" as the heart of all things Halloween.
Irving's "Legend of Sleepy Hollow" plays an important role in literature, and not just for the popularization of the Headless Horseman, described as the "commander-in-chief of all the powers of the air." Written when Irving was living and traveling in Europe, "The Legend of Sleepy Hollow" and Irving's other writings from the time (around 1819-1820) established the American writer as a popular author in both American and in Europe. "Legend" in particular was a classic example of the very popular genre of Gothic literature.
Gothic literature emerged in England in the late 1700s in response to the Enlightenment. The Enlightenment was committed to rational, logical, and scientific thinking. Philosophers of the Enlightenment valued knowledge as a goal and believed that humans could use reason to understand the universe and improve the human condition. Rene Descartes's famous statement "I think therefore I am" is one example of Enlightenment philosophy. In America, Benjamin Franklin and Thomas Jefferson wove Enlightenment ideals into our founding documents and ideologies.
The Romantic movement and the subgenre of the Gothic emerged as a response to the Enlightenment. Elements of the Gothic include foreign places, supernatural or unexplained forces, terrifying thoughts, irrational behavior, clashing of different time periods, and a world of uncertainty. Works of Gothic literature elicited emotional responses from readers and delighted in the eerie or the supernatural. Horace Walpole's novel The Castle of Otranto (1764), considered the first Gothic novel written, was set in medieval Europe and centered on an ancient family prophecy. Other works, like Mary Shelley's Frankenstein (1816), highlighted the limits of science and the disastrous consequences of humans' attempts at omnipotence.
While "The Legend of Sleepy Hollow" may be Washington Irving's best-known spooky story, it is not the only one Irving wrote. "The Spectre Bridegroom," "The Adventure of the German Student," and "Guests from Gibbet Island" all delve into the inexplicable. (If you really want to explore Irving's darker writings, check out The Unsilent Picture, Historic Hudson Valley's newest Halloween event, which draws inspiration from Irving's lesser-known ghostly tales!)
This October at Sunnyside, explore famous works of Gothic literature with a family-friendly scavenger hunt at our weekend event Home of the 'Legend'. Featuring original drawings by artist David Hyde Costello, the scavenger hunt highlights seven iconic works of the strange and spooky and takes visitors on a tour of the Romantic landscape at Washington Irving's Sunnyside. Whether you're rediscovering well-loved titles that you read every Halloween or learning about new spooky stories, join the fun and explore the lighter side of Gothic literature at Sunnyside this fall!